WHY CHOOSE THE MAX RB TOOLS
SAVE TIME, SAVE MONEY, INCREASE SAFETY AND PRODUCTIVITY.
Max REBAR-TIER is WORLD'S FIRST battery operated rebar tying tool made in Japan. We are leading manufacturer of rebar tying tool market from 1995, and now on.
The MAX REBAR TIER increases the productivity of tying works by makes a perfect tie less than a second with one finger and has an effect to reduce health risks such as a carpal-tunnel syndrome and a back problem.
Max REBAR-TIER is used in the precast factories in all over the world. One of major advantages of Max rebar-tier is "improvement of productivity". Time is money, the more concrete products are made in certain time, and the more factories can make money.
Rebar tier is 4 times faster than hand tying, all you need to do is just pulling a trigger. Itsaves time cost and increase the productivity.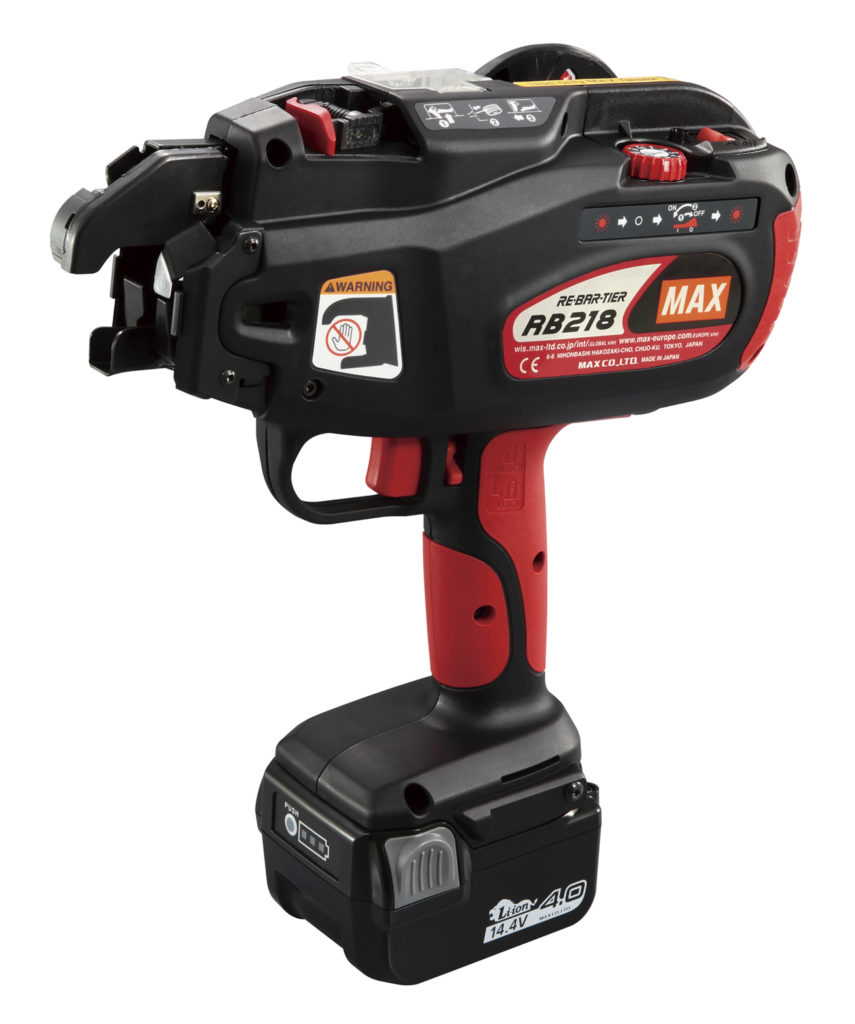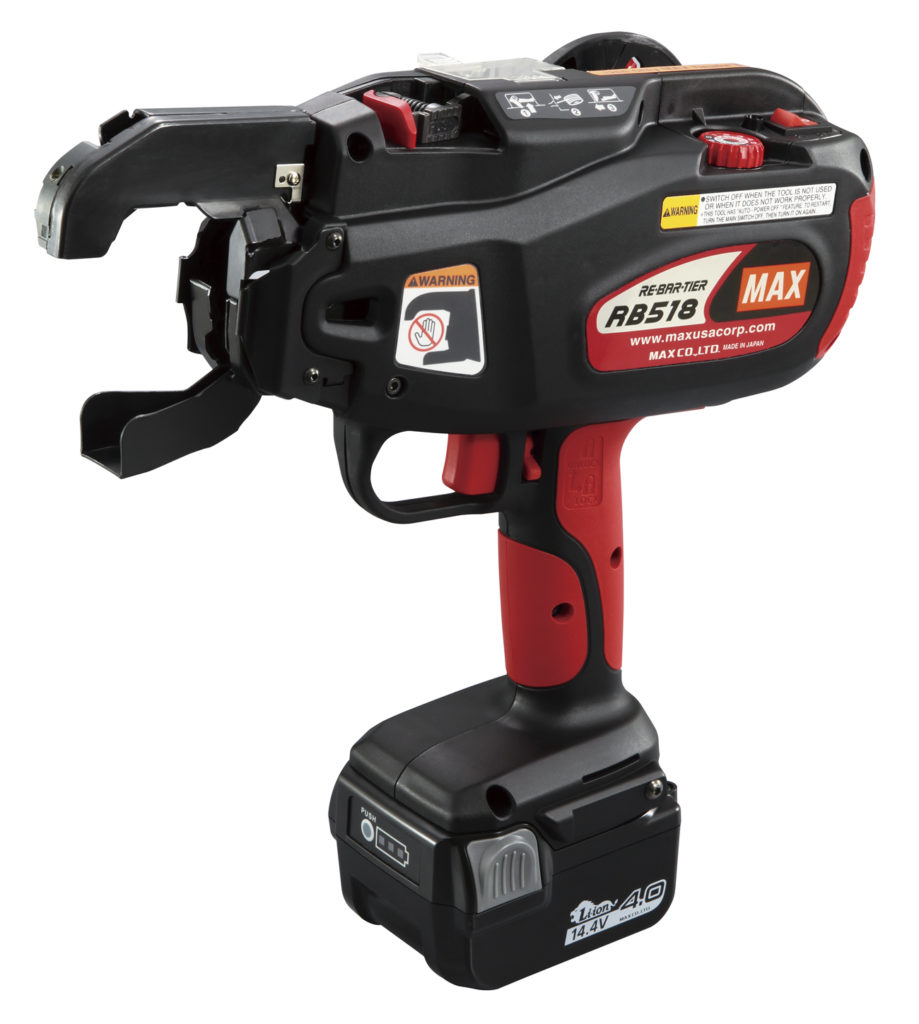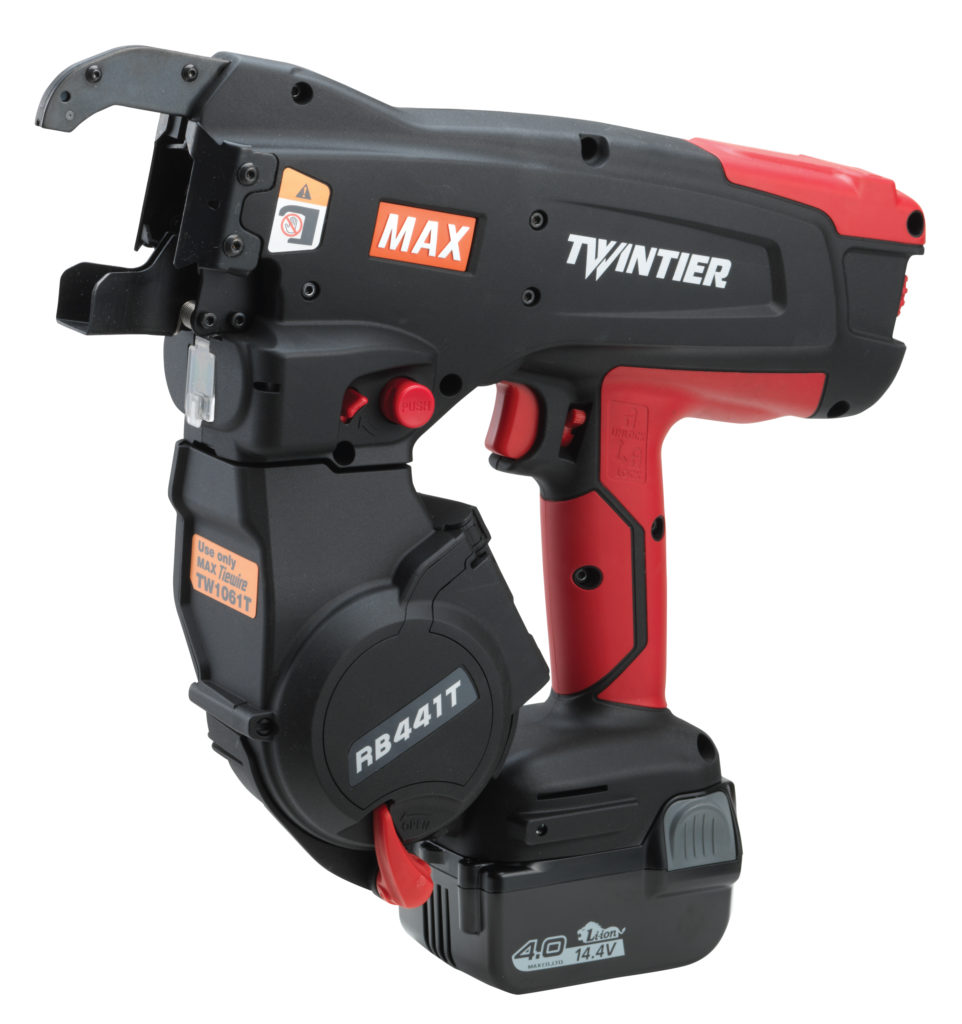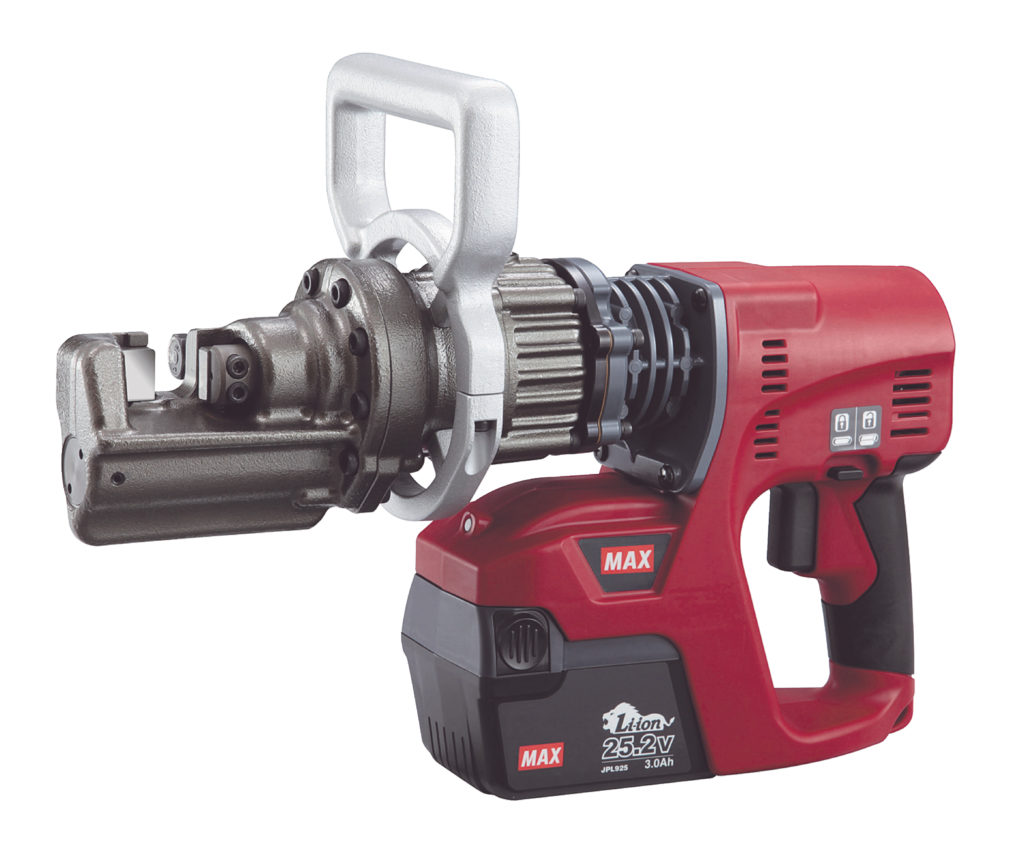 COST SAVINGS.
The MAX RE-BAR-TIER is conservatively 5 times faster than hand tying. With an approximate tying speed of less than 1 sec. MAX RE-BAR-TIERs reduce the time spent tying, consequently reducing the man hours necessary to complete a job.
ONE HANDED OPERATION.
MAX RE-BAR-TIERs can be operated using a single hand. This gives reinforcing workers the ability to use their second hand to hold rebar in place, hold several pieces together, or support the weight of their back while bending over to tie flatwork.
HEALTH BENEFITS.
We explained Max Rebar-tier makes job faster. What else? REBAR TIER is designed ergonomically as we always visit end-users to see how they work to develop a product.
This is why, our tool can reduce the risk of health problems such as Carpal Tunnel Syndrome and Back problem. It's light weight, leaves one had free to position the rebar, saving even more time. The MAX REBAR TIER is getting a high evaluation in a variety of application of concrete precast plants such as floor panels, building beams, columns and cage.
RB TOOL APPLICATIONS.
Here is a list of applications where MAX RB tools have proven to lower costs and increase safety and efficiency.
Precast Plants

PreFab Plants and Yards

Road and Bridge Construction

Foundations

Commercial Buildings

Electrical Conduits

Radiant Heating Tubes

Razor Wires

Retention Pools